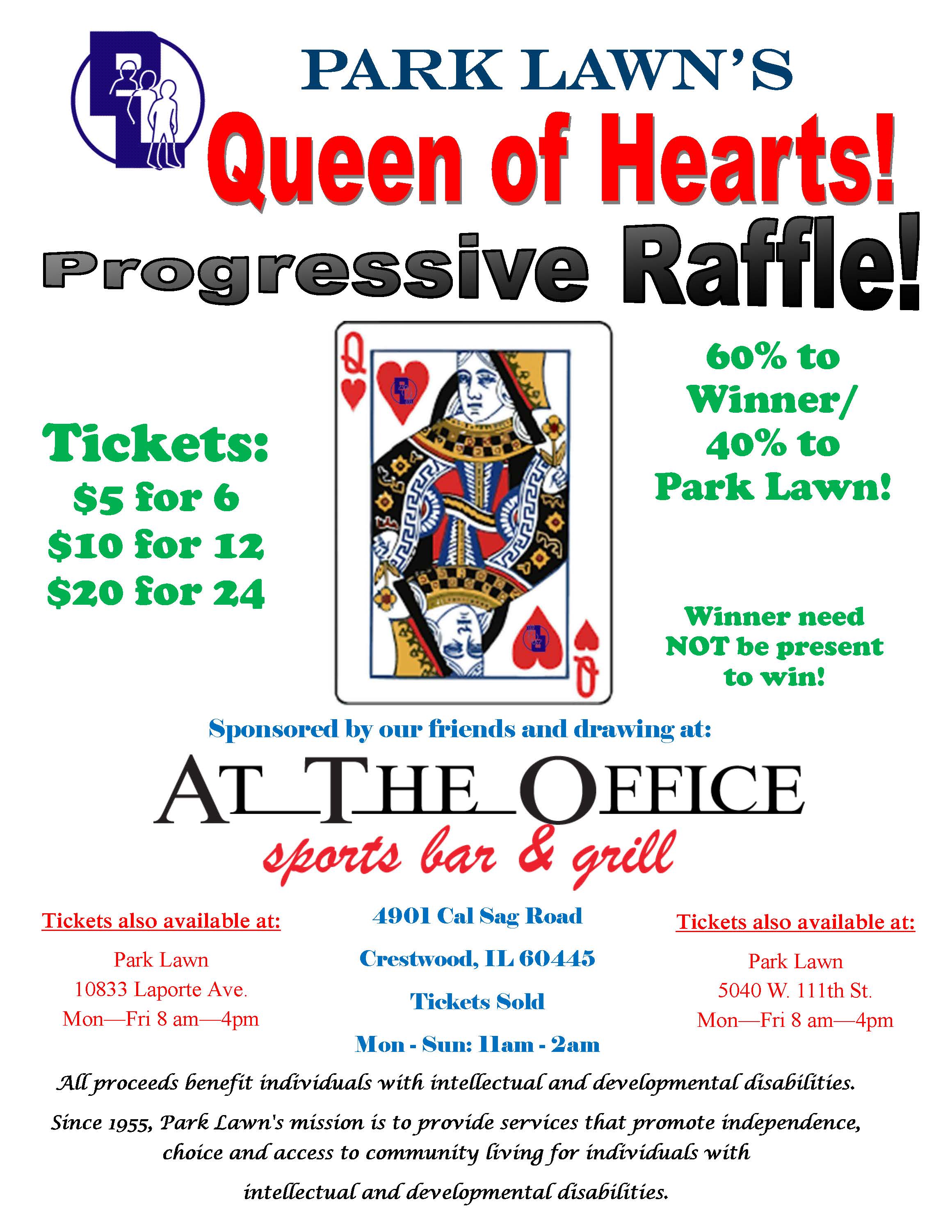 Park Lawn's Queen of Hearts Raffle!
Tickets: $5 for 6 - 60% to the Winner / 40% to Park Lawn!
Drawing: Every Wednesday, beginning October 10, 2018, at 7:00 PM! Last ticket sold for the weekly drawing at 6:45 PM; drawing at 7:00 PM!
**** TICKETS ARE ON SALE NOW ****
Tickets are being sold at "At the Office Sports Bar & Grill", 4901 Cal Sag Road, Crestwood! Hours: Mon-Sun: 11am - 2am!
&
Park Lawn, 10833 Laporte Ave. and 5040 W. 111th St., Oak Lawn! Hours: Mon-Fri: 8am- 4pm!
What makes our Queen of Hearts different from all the rest? 60/40 split to the winner with all proceeds benefitting our most vulnerable people and at-risk population – individuals with intellectual & developmental disabilities.
Since 1955, Park Lawn's mission is to provide services that promote independence, choice, and access to community living for individuals with intellectual and developmental disabilities.
Thank you for your support! #WeAreParkLawn #PLQoH