Pete's Market Pinup Program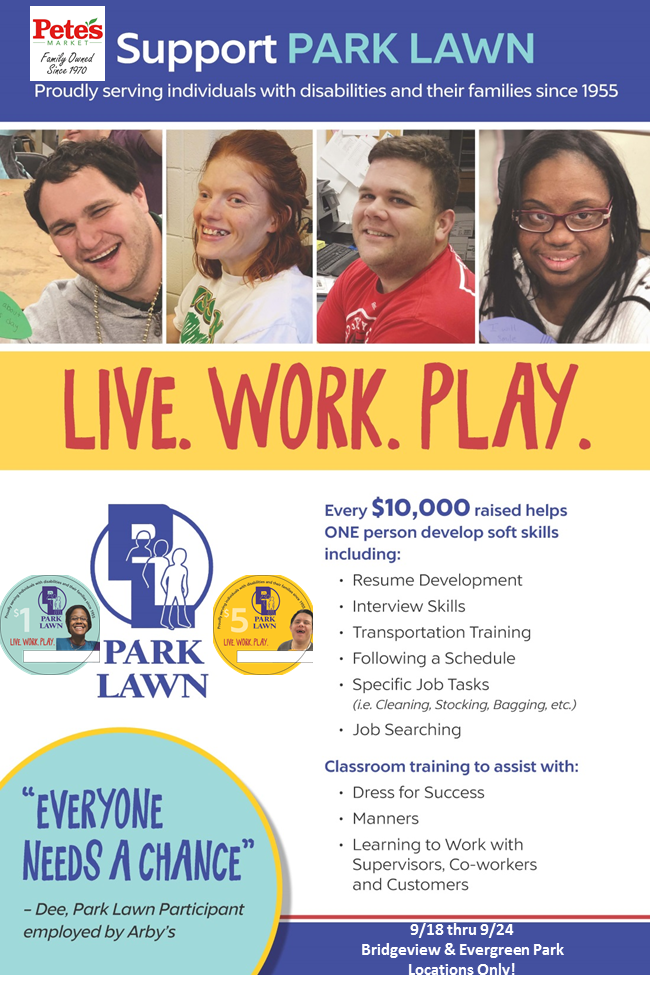 Park Lawn is proud to partner with Pete's Fresh Market (Bridgeview & Evergreen Park locations ONLY), September 18th through September 24th, 2019, in our inaugural Park Lawn Pinup Program.
Customers will be able to purchase a pinup in $1 & $5 increments in support of people with disabilities.
Thank you for your participation in the Park Lawn Pinup Program!
#PetesSupportsParkLawn #PetesFreshMarket #WeAreParkLawn #MakingADifference #AllowGood #Disabilities #LeaveYourMark