Shredding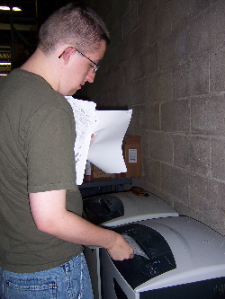 Shredding is a part of Park Lawn's array of vocational programs that provide employment opportunities for our individuals with intellectual and developmental disabilities. The programs are mutually beneficial, companies receive valued services and our participants gain meaningful employment.
All vocational employees undergo intensive training to assure accuracy and the utmost attention to detail in processing of materials.
The Shredding Process
Documents are carefully sorted to remove paper clips, staples, binders and rubber bands

A per-pound fee is calculated on the weight of the material to be shredded

Documents are carefully shredding using industrial strip and cross shred equipment

Shredding is taken to a large recycling plant where it turned into pulp and used to make new products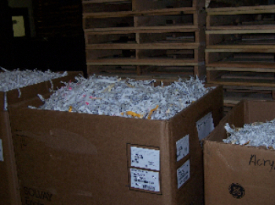 Benefits of Using Park Lawn Shredding Services
Lessens Equipment Expense and Maintenance Fees

Decreases Waste Disposal Fees

Minimizes Document Storage Costs

Protects the Environment

Pick-up Available
To discuss your shredding needs call Park Lawn Services at: (708) 425-7377.