Community Integrated Living Arrangements (CILA)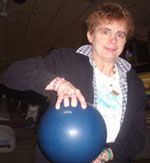 Five to six residents live in each of the eight Community Integrated Living Arrangements (CILAs) owned and operated by Park Lawn. These single family homes located in Worth, Oak Lawn, Orland Park, Chicago Ridge(2) and Tinley Park(3) provide the greatest opportunity for independent living. With staff guidance, residents make decisions regarding the running of their household. They plan and prepare meals, clean and upkeep the property, and help prepare the budget for the household. CILA also oversees one individual in an intermittent arrangement. Such individuals receive part time support services while residing in their natural family home.
For more program information contact Michelle Reynolds, Program Manager @ 708-396-1186 ext. 235 or email request to mreynolds@parklawn.com. Inquiries regarding placement information should be directed to Sharon Butterfield, Social Worker @ 708-425-7377 ext 232.