Community Employment Services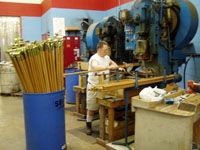 Community Employment Services provides jobs for individuals with disabilities within local communities with the support of on-site job coaching services, when needed.
Park Lawn provides:
• Assessment
• Job Development and Placement
• Job Retention
• Follow-Up
An employment training specialist will assist participants in assess their skills and identifying vocational interest, job development, placement and job retention services. As well, the employment training specialist will provide follow along services to ensure that individualized services geared to job success have been provided.
For more program information contact Karen Prisco, Program Manager @ 708-425-7377 ext. 229 or email request to kprisco@parklawn.com.