Building Bridges to the Future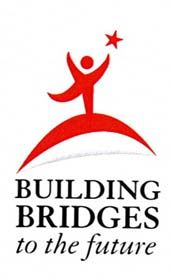 The Building Bridges to the Future Program helps special education students with intellectual disabilities and their families successfully navigate the challenges of transition from school to adult services. The program reaches students with intellectual disabilities between the ages of 14 ½ to 25 with a primary focus on 18 to 21 year olds.
Park Lawn, Clearbrook, Sequin Services, Helping Hand Center, PACTT Learning Center and Elim Christian Services have collaborated to develop this unique and innovative program. Each agency has established a position, The Transition Outreach Specialist (TOS), to partner with schools on outreach to students and parents. The TOS collaborates with the student, family members, school personnel and community provider agencies in the transition process and serve as the primary liaison for this program. The TOS will attend the Individualized Education Plan (IEP) meetings and work as a partner in the team process to provide linkages to financial, medical and legal resources. Of primary importance, the TOS will advocate for and assist in establishing eligibility for adult community services.
The Building Bridges project, on a limited basis, allows for students to have the opportunity to experience adult day services during their spring, summer and holiday breaks. The students experience vocational training as well as in-service training and coaching about the adult world of learning, working, socializing and living in the community. Our goal is for students to increase their personal career choices and achieve placement into adult services matched with their preferences and needs.
For further information, please contact our Transition Outreach Specialist, Sharon Butterfield at 708.425.7377 extension 232.
For more information in your area, please contact the following agencies:
Western Suburbs
Sequin Services
Isaul Castillo, Transition Outreach Specialist
3100 S. Central Avenue
Cicero IL 60804
708-222-4866
icastillo@seguin.org
www.seguin.org
Helping Hand Center
Courtney Cooper, Transition Outreach Specialist
9649 W. 55th Street
Countryside IL 60525
708-352-9728
courtney.cooper@hhcenter.org
www.hhcenter.org
Northern Suburbs
Clearbrook
Michelle Schwartz, Transition Outreach Specialist
1835 W. Central Road
Arlington Heights IL
847-385-5354
mschwartz@clearbrook.org
www.clearbrook.org
PACTT Learning Center
Tim Edwards
7101 N. Greenview Avenue
Chicago IL 60626
773-338-9102
tedwards@pactt.org
www.pactt.org
South Suburbs
Elim Christian Services
June Oosterhoffhoops, Transition Outreach Specialist
13020 S. Central Avenue
Palos Heights IL 60463
708-389-0555
joosterhoffhoops@elimcs.org
www.elimcs.org