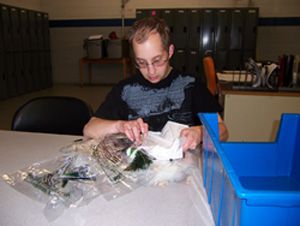 Our programs provide individuals with the opportunity to increase their vocational proficiency, to earn a wage and benefits and to contribute to their community. As well, we provide the opportunity for our participants to reach their maximum potential through the enhancement of their independent living skills. Practice in academic skills such as reading, time telling and money management as well as training in survival skills, social awareness, leisure and recreation skills and enrichment programming round out a comprehensive curriculum for all of our participants.
Click on the above Grace Program Manual to download an order form to purchase a Manual for Aging Adults with Developmental Disabilities.

Building Bridges - Northern Suburbs: Clearbrook and P.A.C.T.T Learning Center

Building Bridges - Western Suburbs: Seguin Services and Helping Hand

Building Bridges - South Suburbs - Elim Christian Services
Residential Services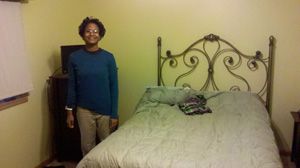 Park Lawn provides several residential environments for adults. Each is attuned to the individual needs and capabilities of the residents. All are given the opportunity to exercise choice, access mainstream community life, and to share in overall household duties.
If you are interested in adding your name to our waiting list for 24 hour residential placement, please contact Ellie Crumback, Residential Services Director at 708-396-1117.
Support Services
A team of experienced professionals work collaboratively to provide an array of support services to assist program participants and their families in reaching goals. They include the following services:
Individual and Group Counseling

Physical, Speech, and Occupational Therapy