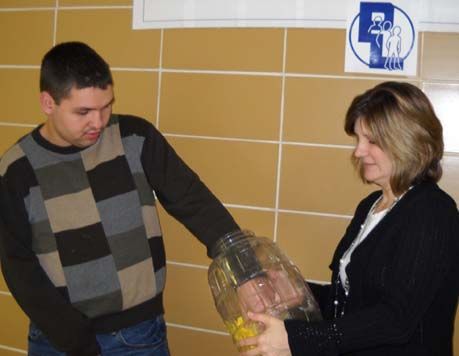 Thank you to everyone who participated in Park Lawn's Lucky "5" Raffle Drawing!!
The Lucky 5 Raffle Winners are listed below. If luck did not side with you this year, please keep in mind that the Park Lawn participants are the real winners because of your support!
1st Prize of $5,000: Joseph Polak
2nd Prize of $1,500: Robert Svehla
3rd Prize of $500: Mary Craig
Split the Pot: Ellie Crumback
Photo info: Park Lawn participant Matt helps Development Director Nancy Schmitz on drawing the lucky winners!! Thanks Matt and Nancy!